From The Brutal Knights Blog
We just wrote and recorded our first song since last year's legendary "Total Rebellion" sessions, and let me tell you, it was nice to see Katie again. She's doing great!
We recorded a song for a DVD called Fantasia In Best Show Minor, featuring stuff from Fucked Up, Kurt Vile, Tim & Eric, Todd Barry, Yo La Tengo and a bunch more friends of The Best Show On WFMU with Tom Scharpling - a very worthwhile show that I highly recommend you listen to for maximal laughs. Their theme song for the year is the Rollins' Band cover of "Do It'. Unfortunately the DVD is unavailable now that the Best Show's pledge drive is over but a)you will probably use some kind of weird internet power to download it and b)we'll probably use some version of the song in the future.
Anyway, the plan is to write a bunch more songs this year, redo a couple of songs from Total Rebellion, and to cover two songs by Ottawa superpunx Furnaceface, and then release it as an album. What will the album be called? Only my mood this year will decide...thanks for all the nice messages and stuff you send us. It's nice that people are still excited about our pizza band.
love,
Nick
+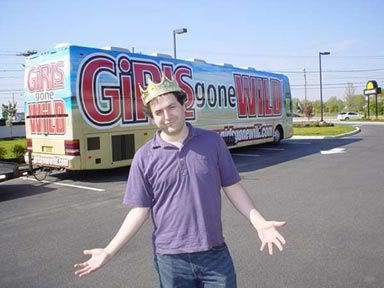 =