Hello to all my 'dirty dirtys'. I hope you're well this fine February. Valentine's Day is upcoming, and I'm hoping to not get gangbanged this year, as per my contract. Let's talk about things. There's a new episode of Heads! It's up exclusively at
Street Carnage
right now.
Also, I'm getting into season one of Friday Night Lights. Is it too late for me to become an athlete?
I visited LA recently. Here's an exclusive pic from it: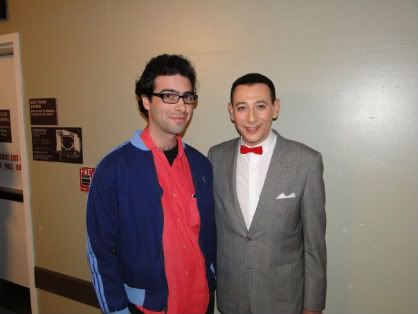 The secret word is 'don't scare Pee Wee with my almost psychopathic overenthusiasm'
I wrote about all the starwatching I did
here.
I also have a new Trailer Review for Toro!