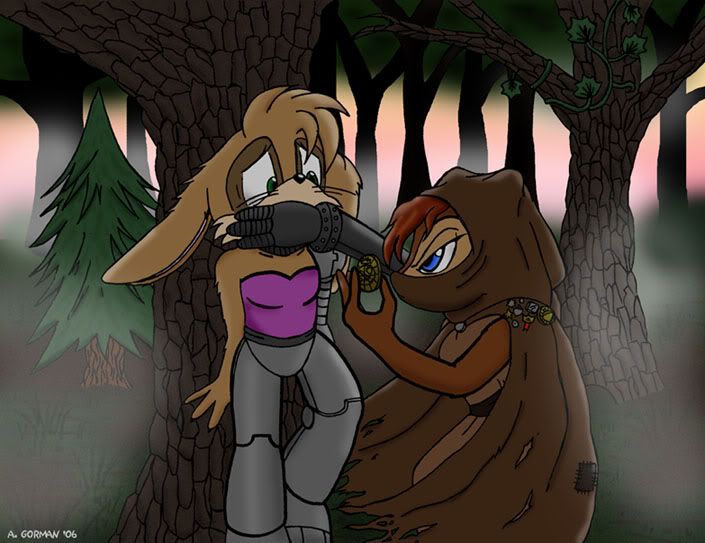 Lately I've been thinking of the things I do. By 'lately', of course I mean 'since I discovered self-obsession at the age of 3, when I first noticed my reflection in windows and mirrors'. I write about music a fair amount, and at some point I decided to make my reviews a little more informative than opinionated. Essentially, one should assume that in my spare time, I don't listen to 75% of the stuff I'm assigned to check out or review. Yes, as nice as they were, I was unfamiliar with Biffy Clyro prior to being assigned an interview. They're talented and nice though. What the fuck were they doing on the Warped Tour though?
It's questions like that, and comments like "Even though this review is evenly toned, keep in mind that I think Offspring blow bigger chunks than those which broke off of the Titanic" Also "Dexter Holland changed his hairstyle when Fieldy, Christina Aguilera and Mena Suvari started copying it".
At the moment I'm not sure what to tell you I would have written but did not. Maybe I'll start with my recent
Rock The Bells Review.
I forgot to mention this stuff:
-Joe Budden is like a rap version of Homer Simpson, except not as funny. No idea why he has certain internet messageboards agog. He was trying to be the star of Slaughterhouse, but Royce 5'9 and Crooked I are the obvious standouts to me in that weird unsuccessful guy supergroup. Great T shirts though. Plus, Joell Ortiz has heart though.
-Seriously, Mos Def was on another planet. It was very strange. I kinda loved it, but it was odd as Hell. The new album is good.
-Molson Amphitheatre is a nightmare. $9 cups of beer, an inconsistent security staff that may or may not target pot smokers, awful acoustics and a general barf/concrete odor.
-The stage setup was sparse and kinda shabby for the show, although once the light fixtures above the stage started working it got kind of cool.
-Talib Kweli is an awkward onstage presence no matter what you tell me. But he can rap.