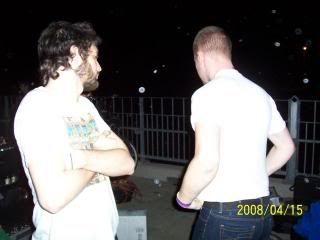 So we went away for just under three weeks, to the midwest and the south and the east coast. I'll be back again sooner than later, in another form. A gaseous form. Let's talk about what happened on tour, in 14 words per city. I started taking pictures on the way to Kansas City. No, we didn't make any money on tour, dad.
Lafayette
We were "in diana". College town. Gay bar. Low vocals. Slept in baby room.
Chicago
Ronny's.Good lineup. After-after hours after-after show. Ate $2 cheeseburger/fries combo.
Hitler-themed flyer
.
Milwaukee
Holy Shit!
rule. Basement show, obviously. Relaxed instead of going to other show.
Minneapolis
Watched a senior(
Cornbread Harris
) tickle ivories, then stayed with great people from
Faggot
.
Des Moines
Anti-cop flyer.
Enthusiastic crowd, great support for a monday night show. Yay midwest!
Kansas City(missouri)
Played the reopening of local venue The Anchor. Sweet bands, sweet people! Felt good.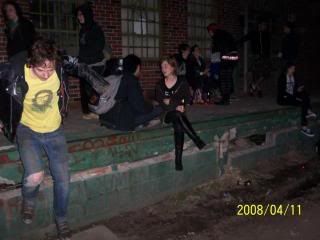 (outside venue)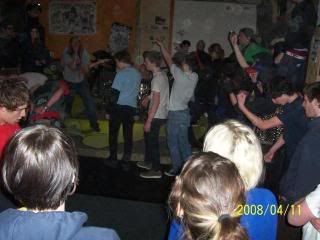 (inside venue)
Dallas
South. Played with
da waste
,
da lung
and
boatchill gang
.
Crowd no like us.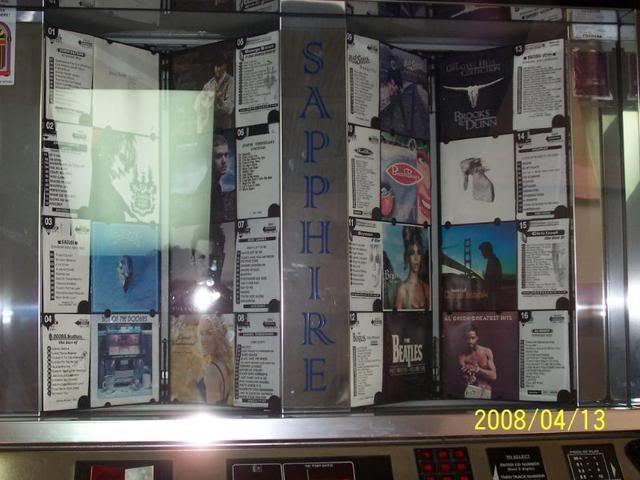 (whataburger jukebox)
Talk soon!!!