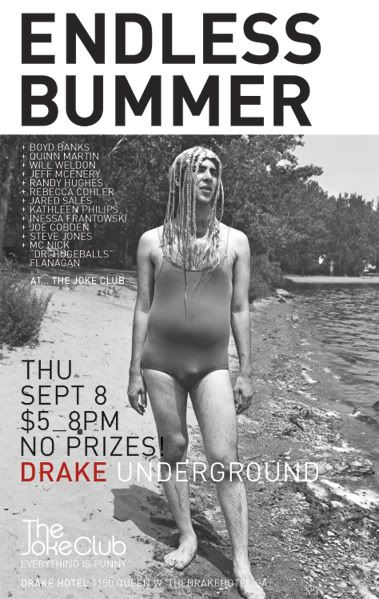 There you go. That is the Joke Club poster. Will Weldon and Steve Jones are not playing. However, Levi Macdougall, The Cinnamen and Mack Lawrenz(whose birthday it will be that day) are. There's supposedly a good show afterward, so hang out after the show and we will all have a good time.
And this friday, Brutal Knights plays some wacky show in the east end. Email me if you want guestlistery.
The end of summer has been really fun in Toronto. Mild psychedelic partying, some good shows and a little bit of housesitting. House shitting as well. Luckily, no outhouse shitting. I hate that type of waste disposal.
I hope the hurricane problem somehow solves itself.